Triage
Triage at the MSF hospital in Bria, CAR is an outdoor space with some mats on the ground for patients and their caretakers to wait. They go through the usual triage steps: heartbeat, temperature, weight but in the developing world, children also get the MUAC (Middle-upper Arm Circumference) band test. The band measures the child's level of malnourishment.
Brave Baby
Baby gets weighed at the MSF hospital in Bria, CAR holding onto the basin's edge for support.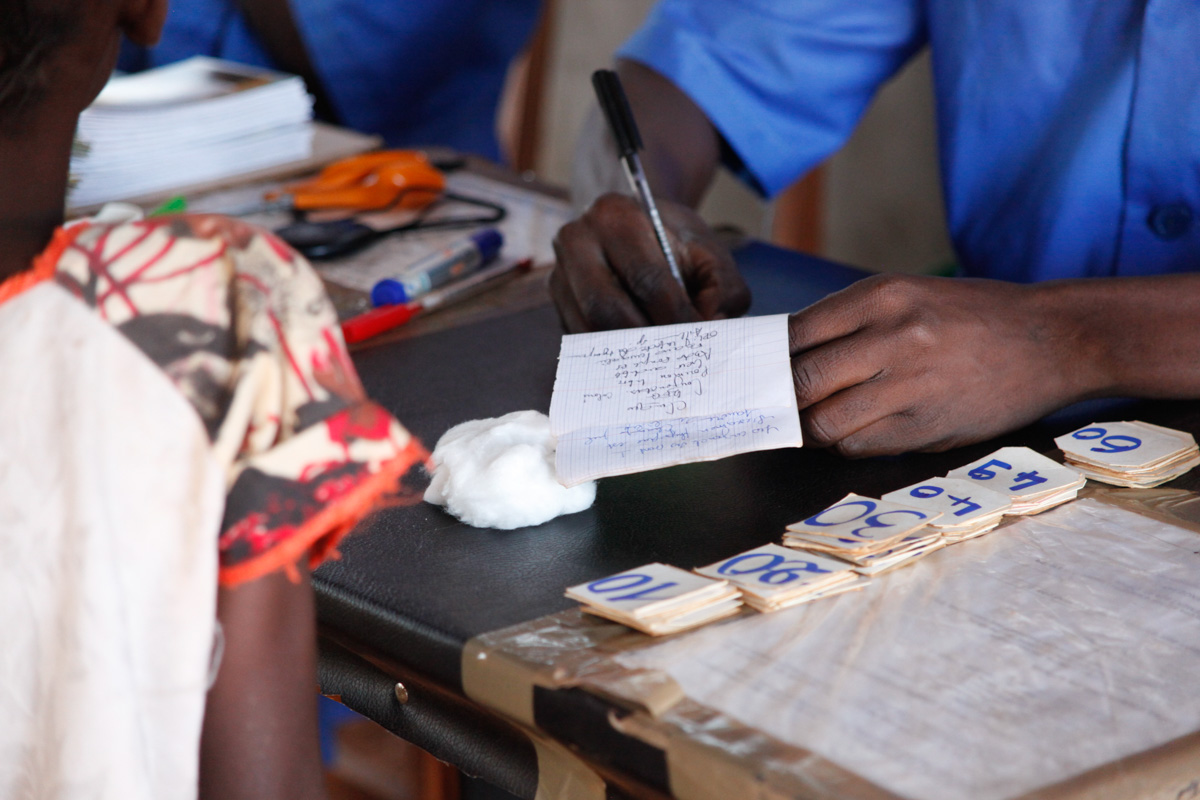 Check In
In triage at the MSF hospital in Bria, CAR, the caretaker discusses the child's symptoms with the nurse's aid who gets them checked in and assigns them a number.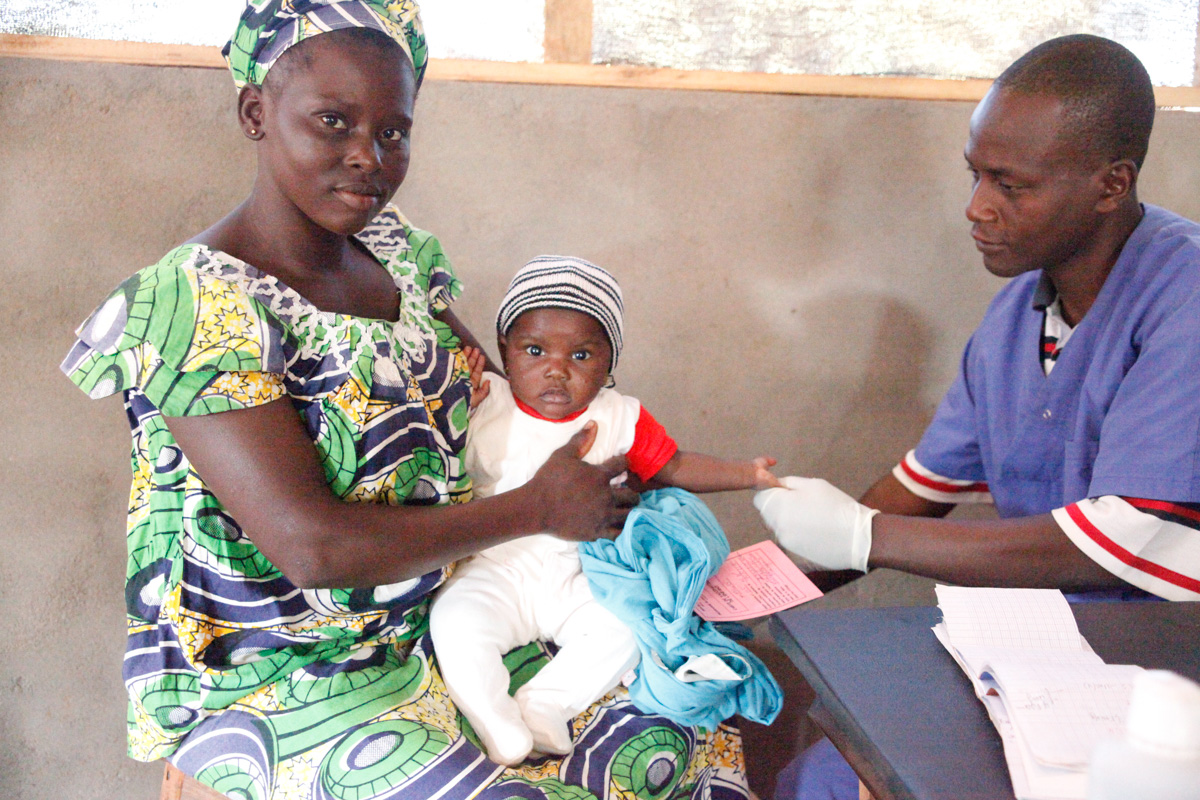 Malaria test
Every child that comes into the MSF hospital, takes a 'palu test' or malaria test (Paludisme in French). This baby was so distracted by me and my big camera he didn't even feel the pain of having his finger pricked for the test.
Consultation Time
This little girl made it through triage and the wait to see a nurse consultant. She was brought to the MSF hospital by her older sister which happened all the time. We also saw little kids of 4 or 5 years of age bringing themselves to the OPD for treatment.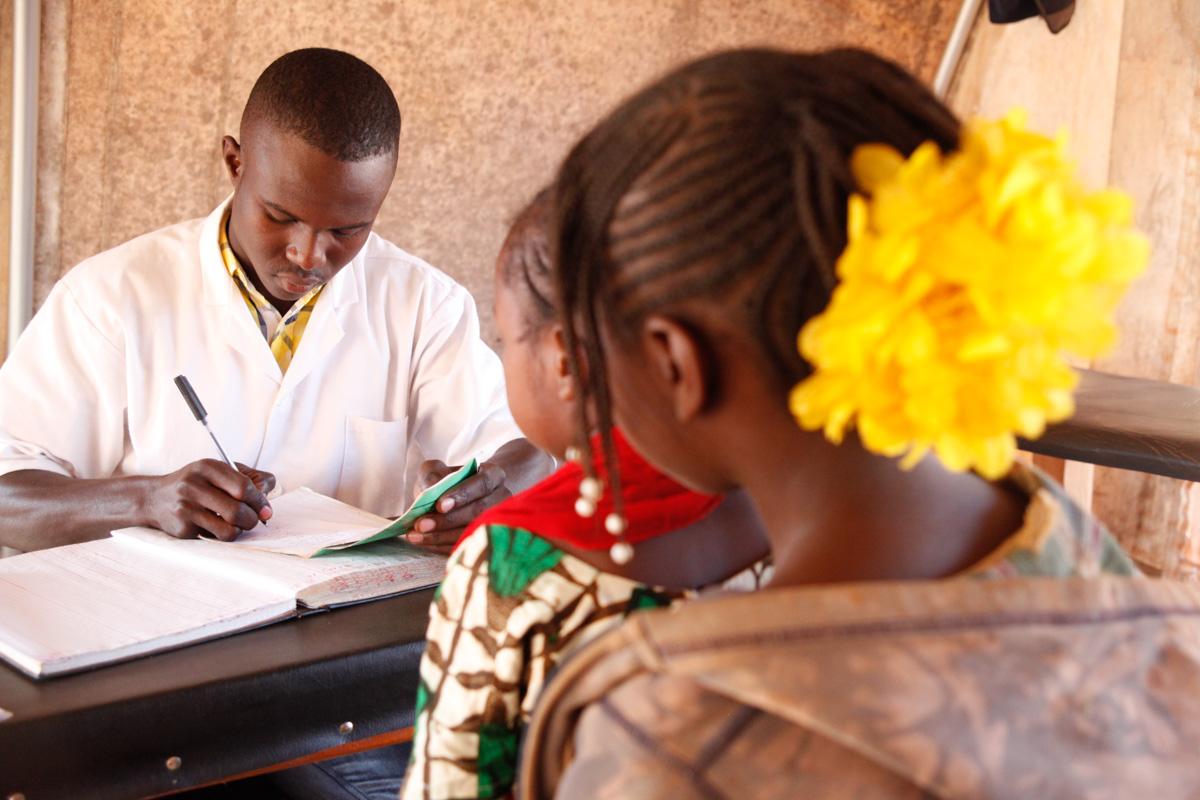 Dr. Johnny in the ICU
Dr. Johnny was born in Madagascar but has lived in CAR for over 14 years. He came to Bria for a few weeks while one of our doctors was on vacation. Here, he is listening to the heartbeat of a very sick patient in the ICU.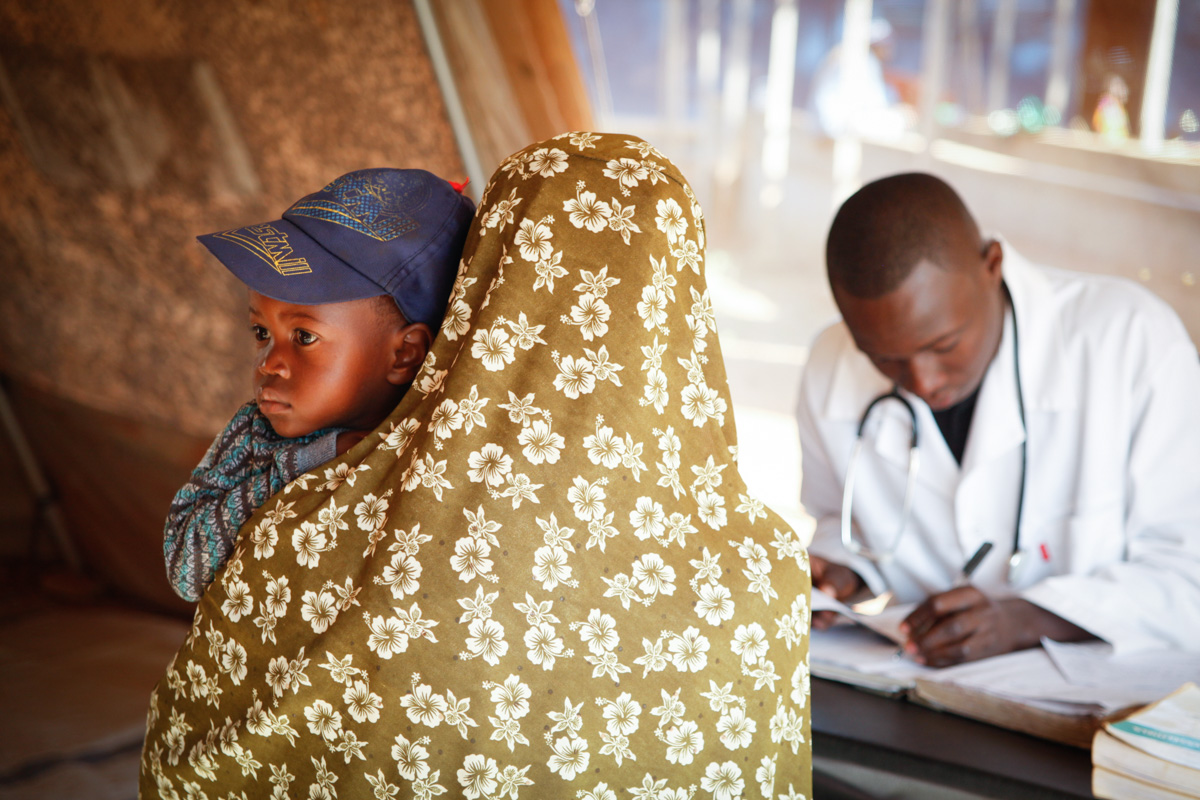 Dr. Abdon consults a mother about her sick baby boy.
Assistant Nurse, Katidja, prepares medication for a patient inside the hospitalization tent.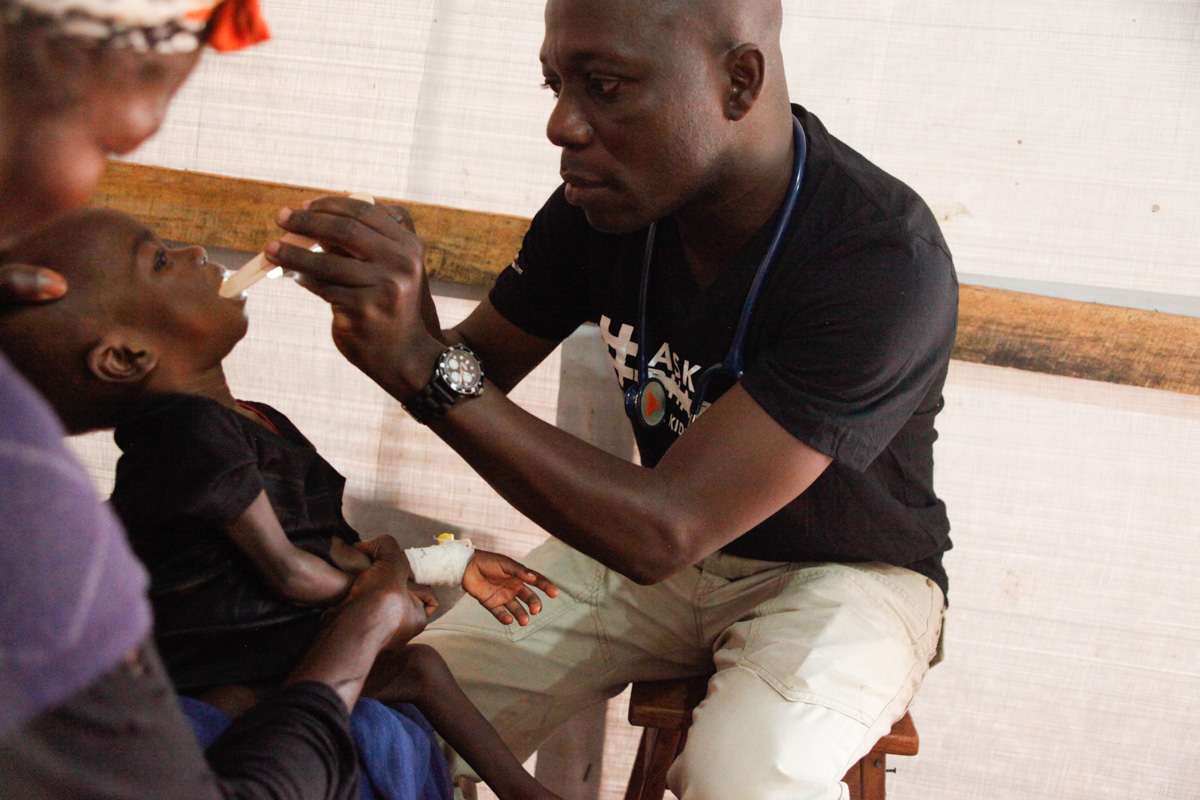 Veteran Doctor Marius
Doctor Marius has been working with MSF for over 5 years in the Central African Republic. Here, he examines a very sick patient in the hospitalization tent. Read more about him in the piece I wrote for MSF's blog site here.
Dr. Justin in the NICU
There are usually about 6 cribs in the NICU at the MSF hospital in Bria, CAR. These tiny patients are less than a month old when admitted and come in with all kinds of illnesses but mainly malaria. Here, Dr. Justin listens to the heartbeat of one of the patients. Read more about Dr. Justin here.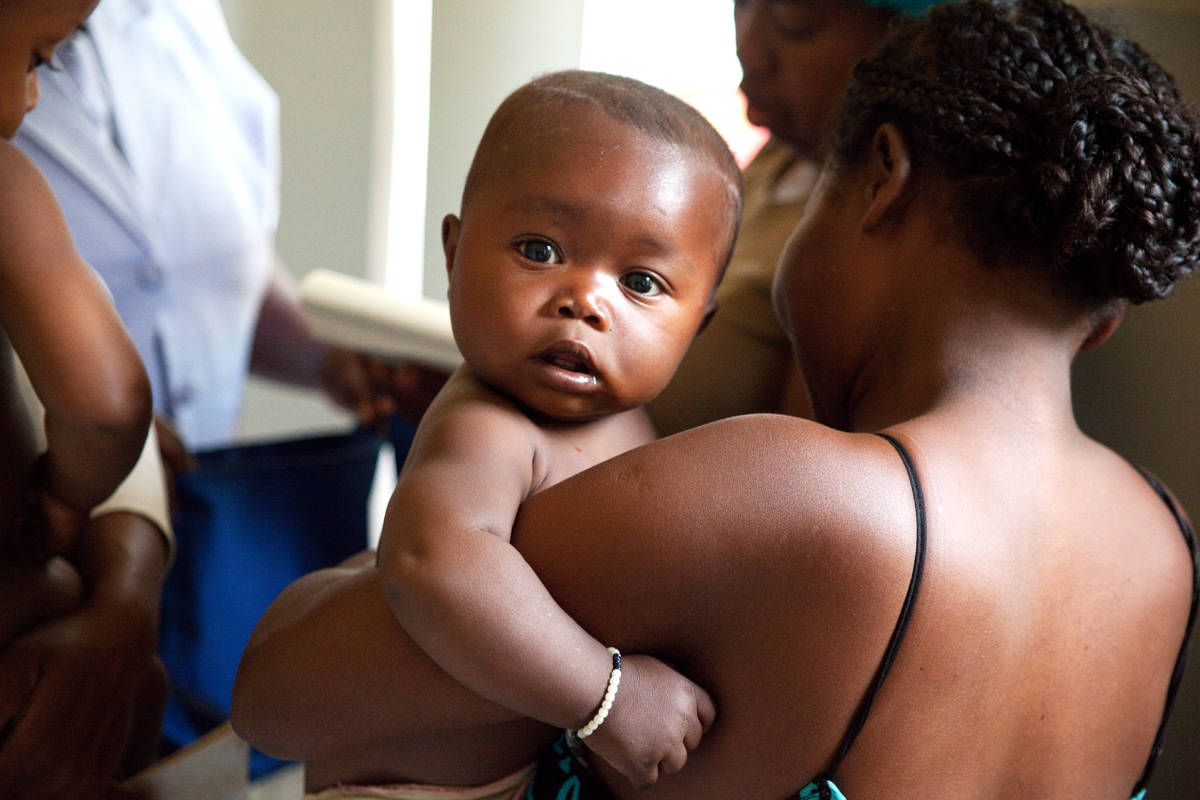 I worked with CARE in Madagascar capturing the various projects they support in the eastern region. We stopped at a rural clinic where babies were being immunized and weighed. This little guy was waiting his turn.
Waiting patiently
The mothers with their babies waited for several hours to have their children weighed.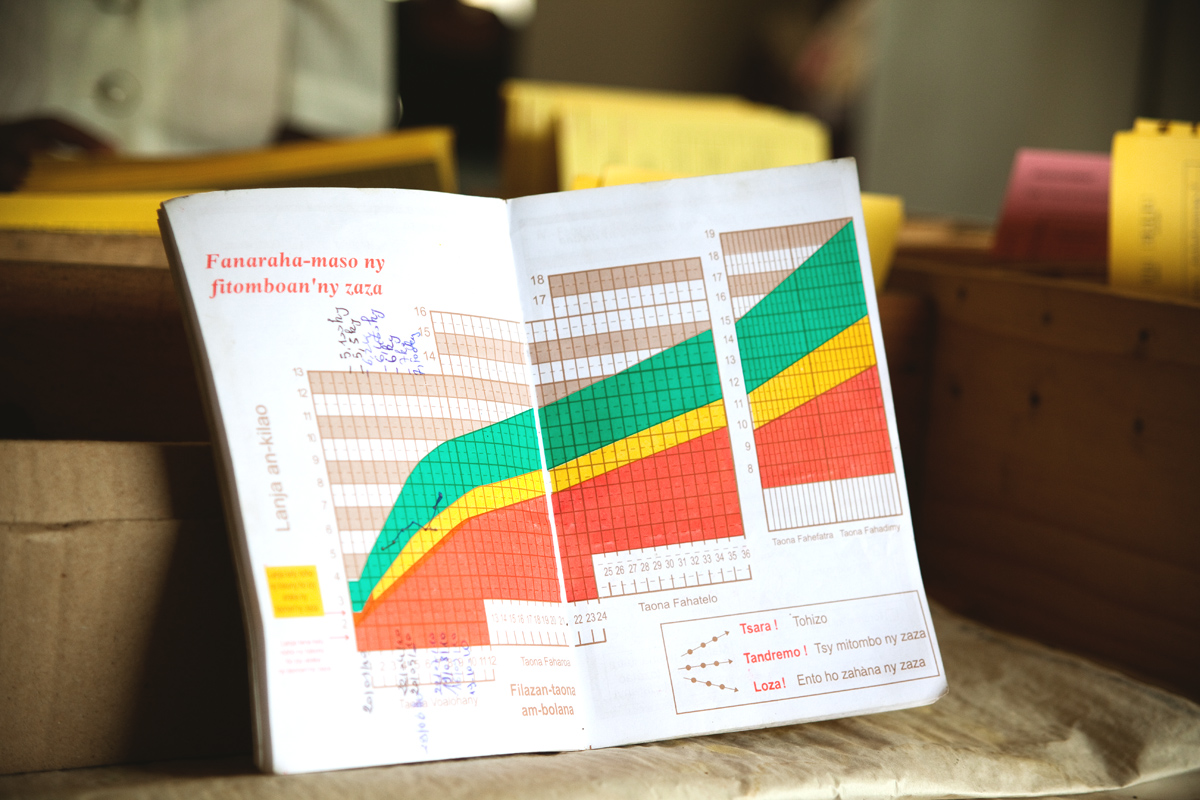 Tracking Her Progress
All the moms at the rural clinics in Madagascar carried these booklets that tracked their babies weight, hoping the weight never falls into the red zone indicating severe malnutrition.
Weighing In
In Madagascar, this baby took it in stride while most kids scream the whole time. He was more distracted by the white girl with the big camera!
Hold Still
A baby receives a shot at a rural clinic in Madagascar supported by CARE.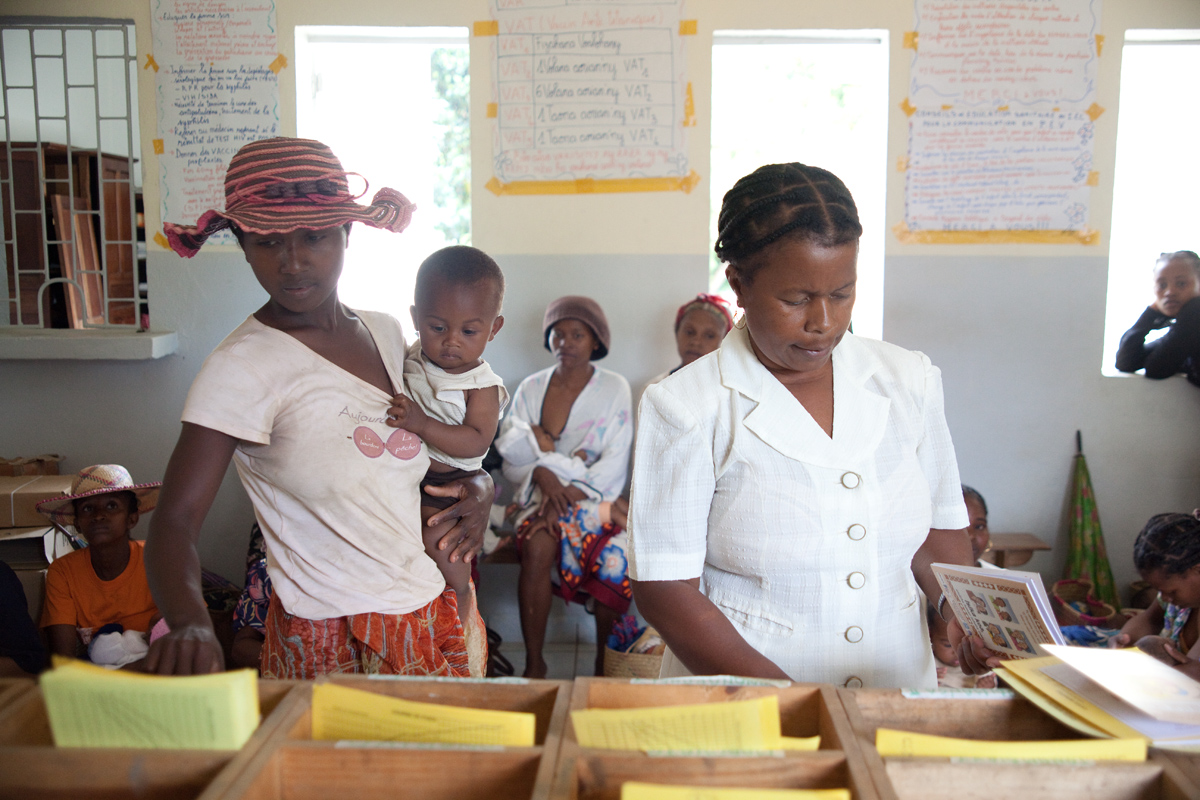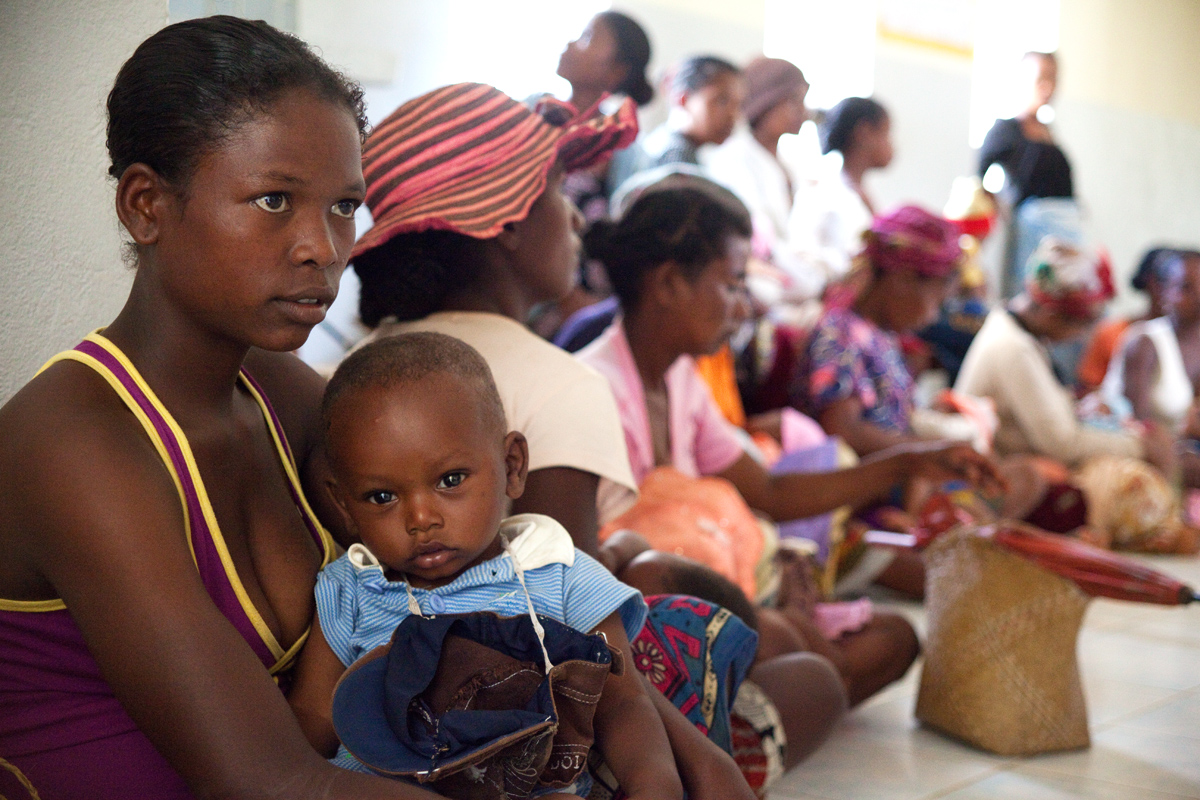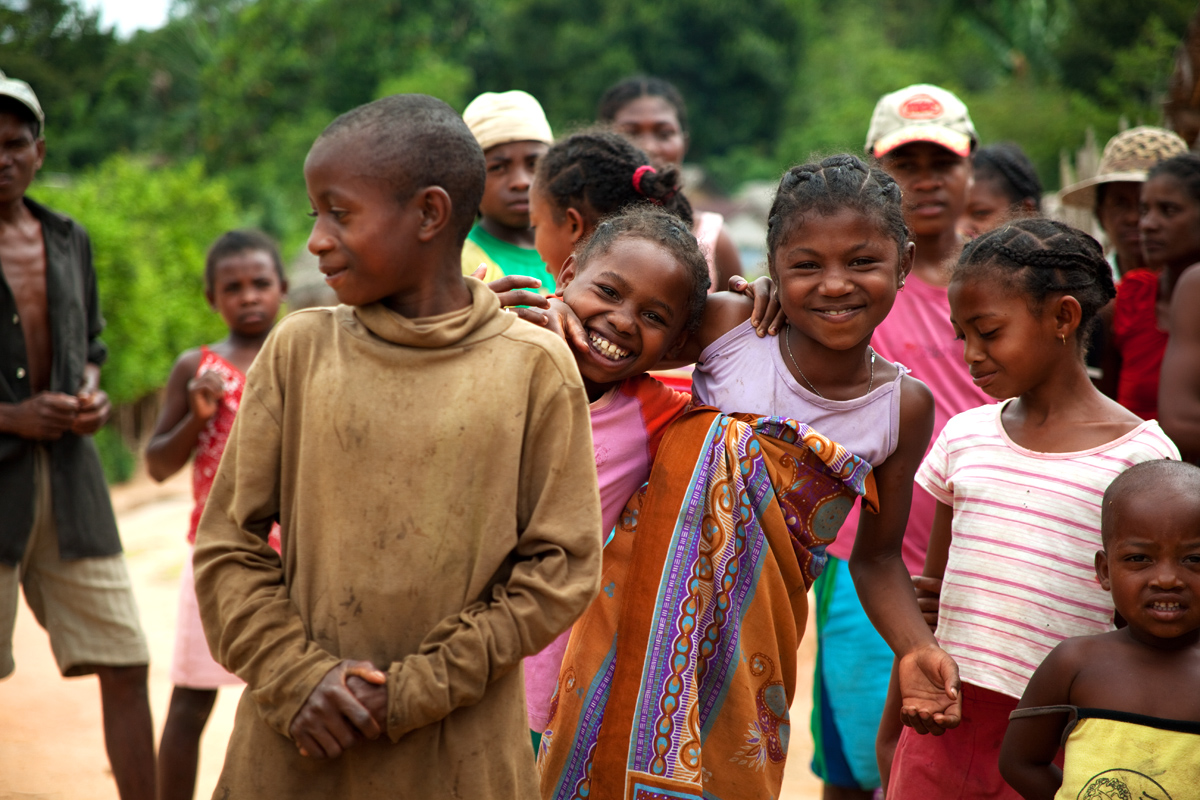 Malgache kids
Kids hamming it up for the camera in a village in eastern Madagascar.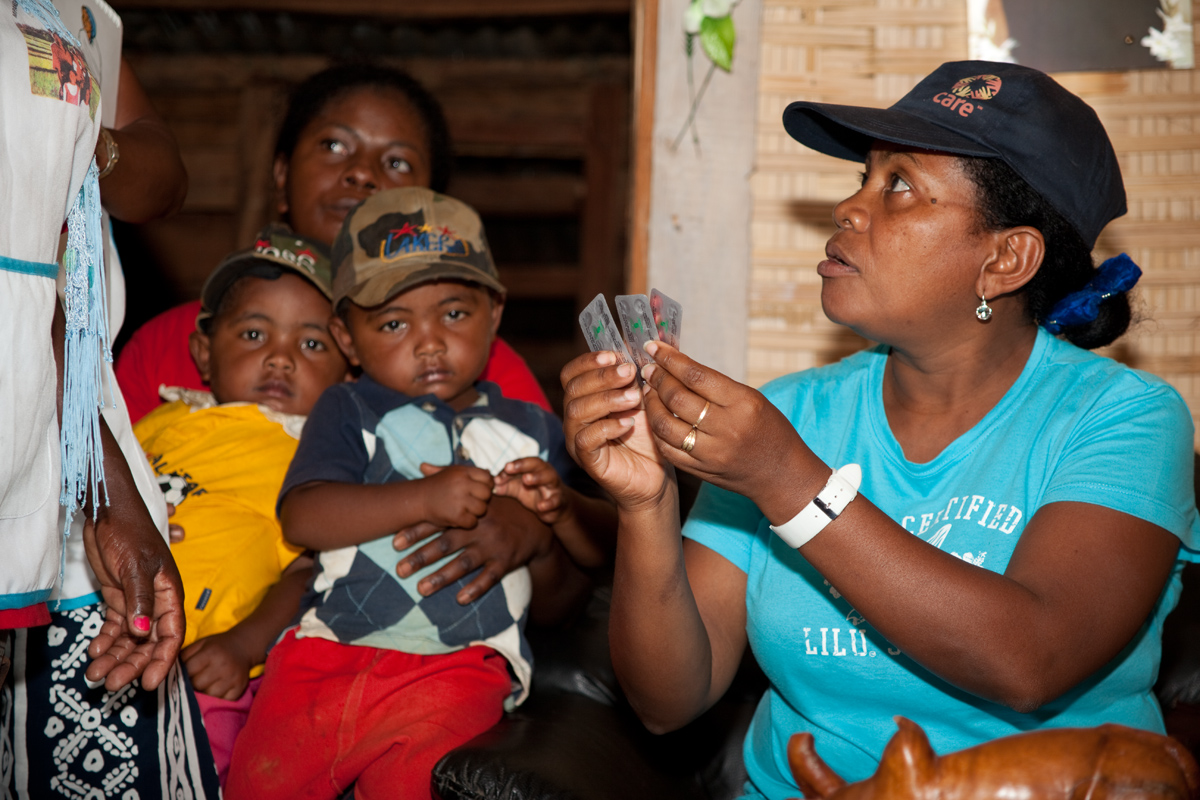 Folic Acid Program
CARE has a program in Madagascar where they are distributing folic acid to nursing and pregnant mothers. This essential nutrient is hard to come by in many parts of the developing world. Getting enough folic acid prevents birth defects and other issues in newborns.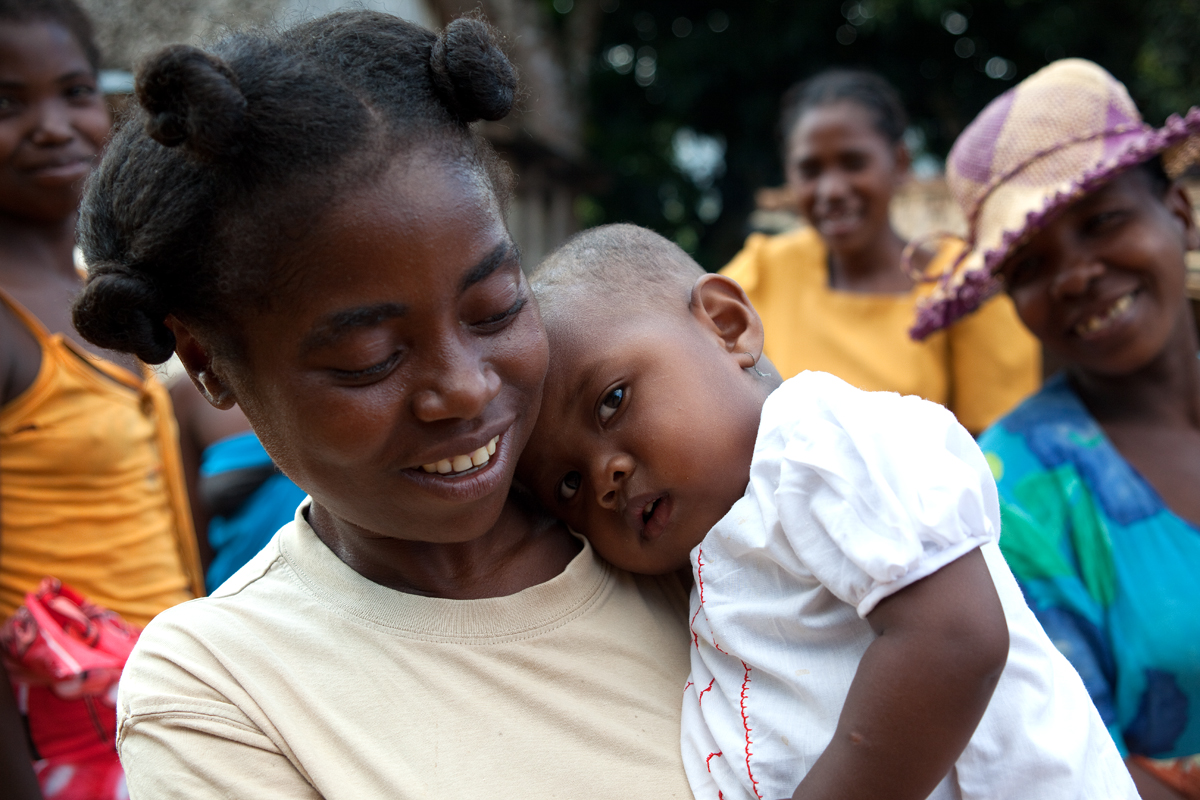 Bedside Photos
I photographed at UCLA's Children's Hospital as a "bedside photographer", taking photos of children with their parents. This baby could not stop crying from the pain and tried her best to put on a happy face for the camera.
Thanks, Grandma
This little girl lost all her hair from the cancer treatment and her grandmother helped her put a wig on for the photos.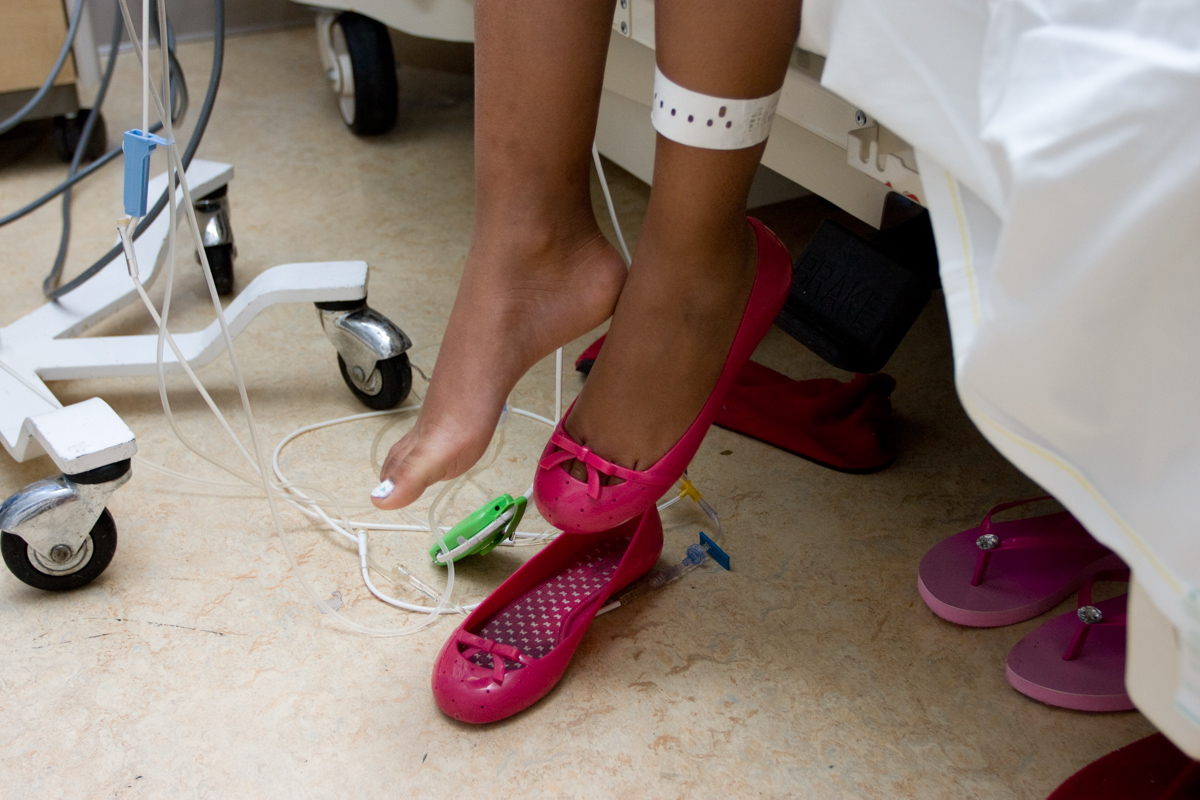 One Brave Little Girl
Her dad held her hand while she talked to a reporter from Fox News.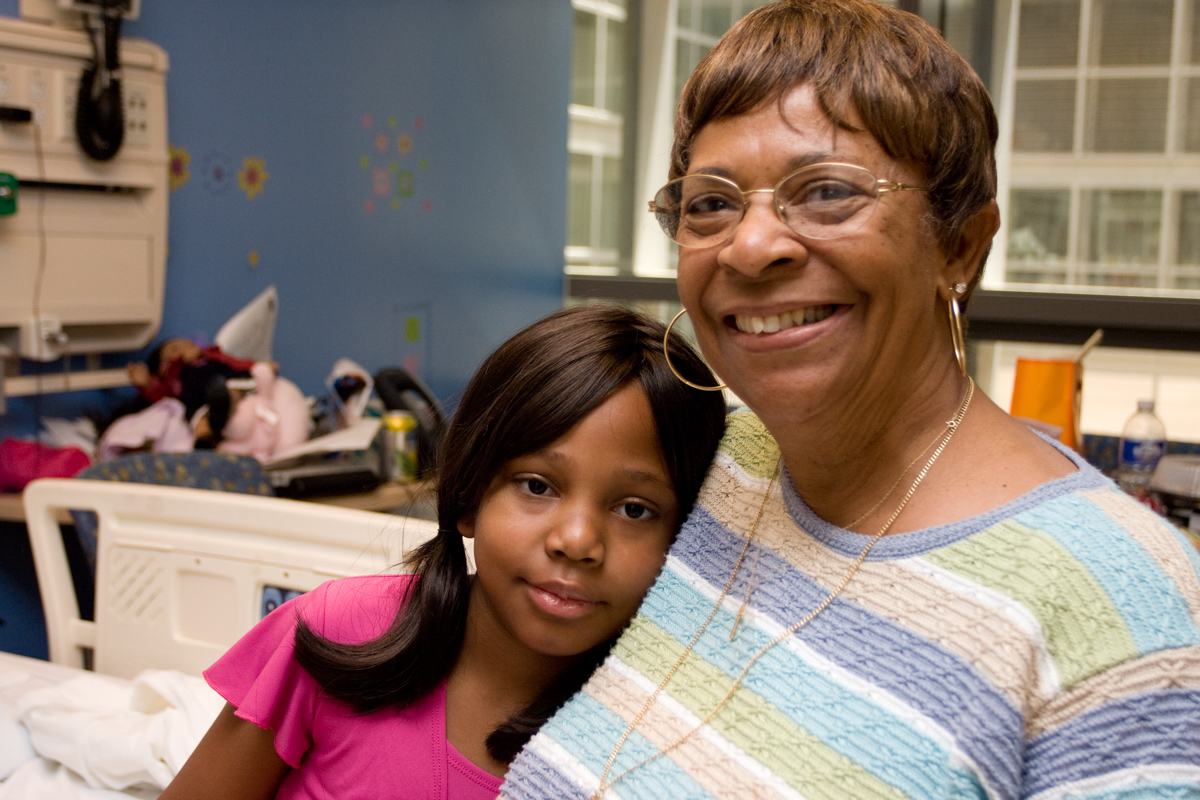 Counselor with her student
She told me, "I've never met a stronger person than him."