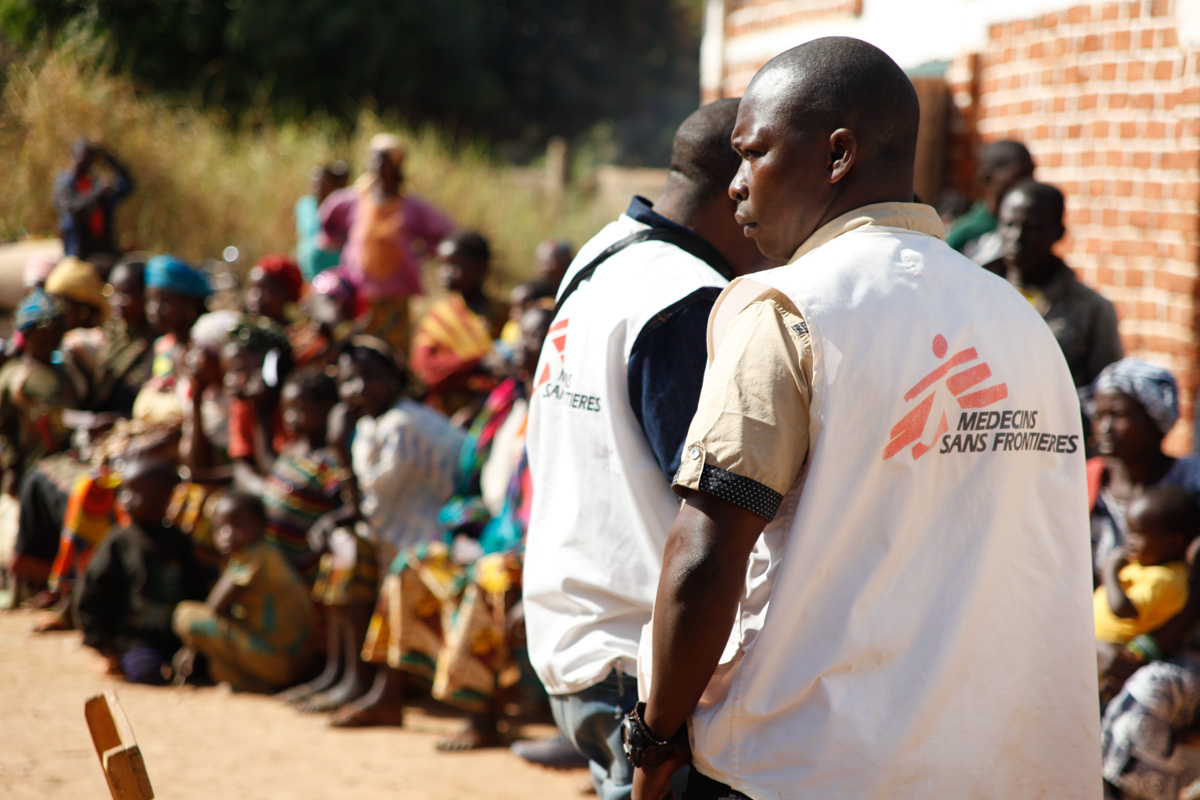 MSF aids IDP's in CAR
Local NGO's mobilized quickly when IDP's (Internally Displaced People) began streaming into Bria, Central African Republic fleeing violent attacks from the LRA (Lord's Resistance Army).
Organized Distribution
MSF (Doctors Without Borders, Medecins Sans Frontiers) had a streamlined system for distributing much needed supplies to IDPs. For more info, read my blog here.
Basic Necessities
IDPs gathered basic supplies for survival including a mat, a bucket, cookware, silverware, blankets and small personal hygiene items.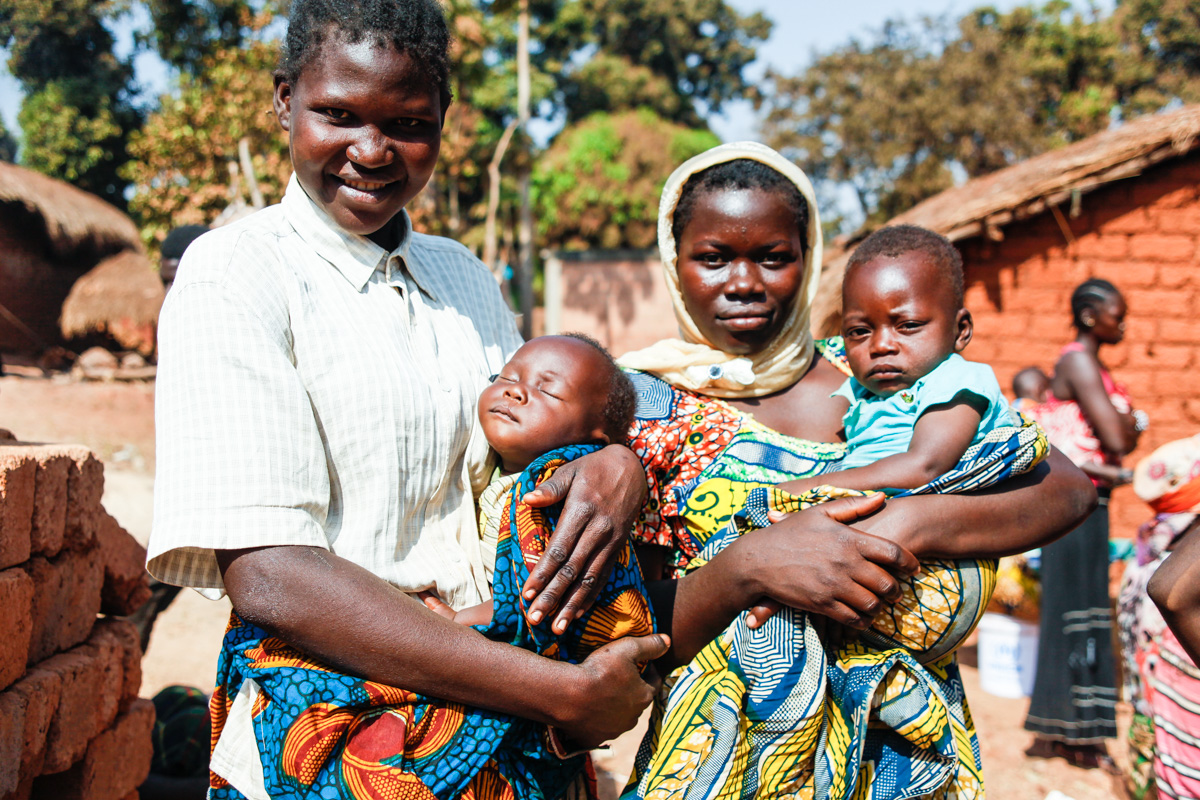 While mothers waited in line for supplies to be distributed by the UN, they volunteered to have their photos taken. They each had their children tied to their backs but then untied them and brought them around front for the photo.
Colorful Long Wait
The UN had a very organized distribution system to give out basic supplies but the wait was long and hot.
Nothing But the Clothes on Their Backs
IDPs coming into Bria for safety were fleeing for their lives and did not have time to grab their basic belongings. Children were dressed in rags while their mothers gathered supplies provided by MSF. This boy cared for his toddler brother while their mother received the items.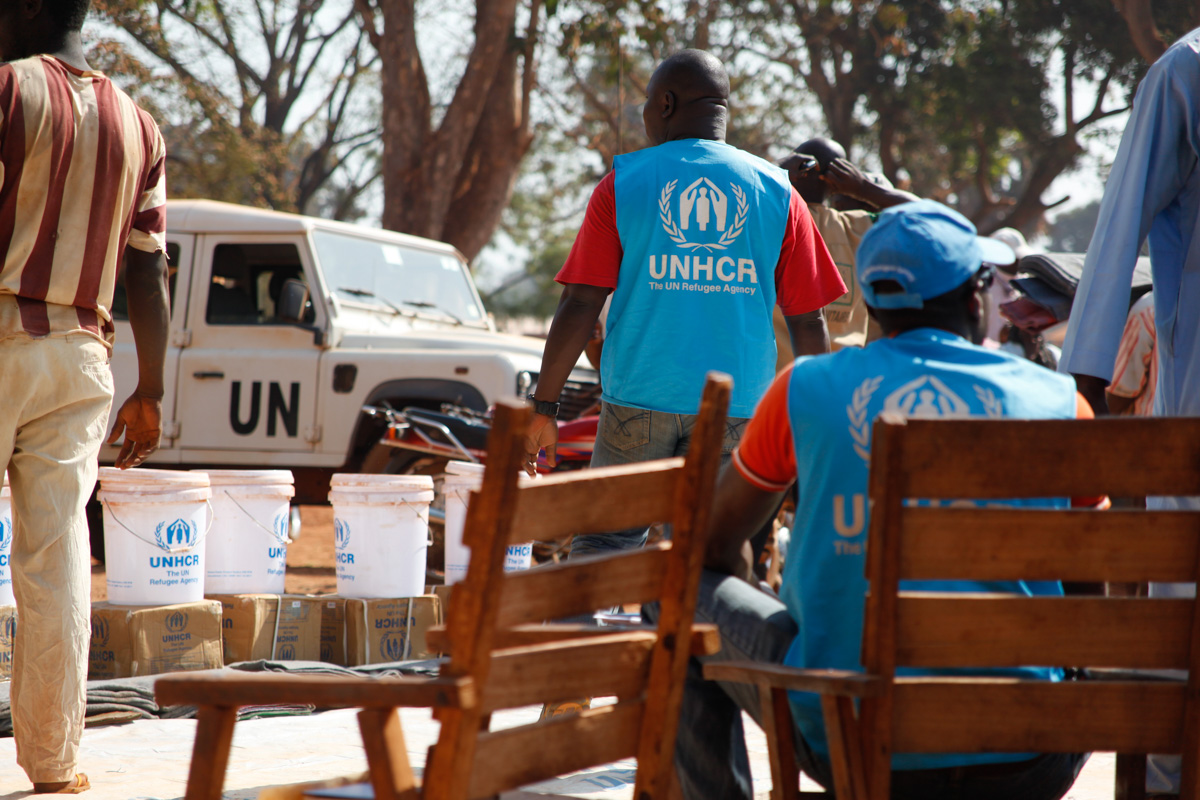 While UNHCR (United Nations High Commission on Refugees) handed out supplies to IDPs, MSF conducted a quick vaccination campaign on the children streaming into town.
MSF was vaccinating children again TB, polio, measles, tetanus, hepatitus B and more.
This baby had no idea what was coming.
Vaccinating infants
MSF vaccinated dozens of children over the course of 3 days. Over 1200 IDPs (Internally Displaced People) arrived into the town where we already ran a pediatrics hospital. Here, a mother prepared her child's leg for a shot. See the complete story here.
Children Caring for Children
Children arrived to get vaccinated while caring their younger siblings.
We had people coming from everywhere for the vaccination campaign. It was hard to know if they were from the local community or were IDPs from surrounding villages. It really didn't matter.